What's the salary range in the Sports Management industry?
More Answers From Sports Management Professionals
Video Transcript
Host Question: What is the salary range for someone coming in to working in the sports management or sports world? What are kind of a typical entry level position will pay and then all the way up to the high end of the range, something you might be striving for later on in your career.
Guest Answer: Generally speaking, with a sports management degree. If you're looking to go into the management operations side, typical salaries at the entry level will be between $45,000 to $80,000. And I think you can look forward at some point in your career as you move up and maybe you're in a leadership and manager position or at an executive level position to be several dollars maybe between 200 and 400,000.
Guest Answer: It depends on the state you work in. So your cost of living is going to be much higher if you go accept a job with the NBA or NFL in Manhattan, or if you're coming to live in Utah and work for the Jazz. Right that cost of living can swing 45% higher when you move to the East Coast or the West Coast versus if you're in one of the, quote unquote, flyover states, which I love Utah. So I don't actually believe that. But I think I've seen anything as low as 35,000 and I've seen anything as high as $100,000 for entry level jobs. Biggest differentiator there is going to be where you're living.
Guest Answer: I think a lot depends, number one, on the type of job that you're looking for or that you're really prepared for. If you're someone that has incredible data analytics skills, you know, knows how to write code in python, knows how to use our studio Tableau or some of the other very advanced data analytics platforms. You can expect starting salary in the 60 to 75 range easily, but maybe somebody coming out of school to decide, you know, I want to get into event management or I want to get into sales or whether maybe it's working on the sponsorship side or working on selling season ticket packages. They may start at the lower end at around $50,000 or maybe even slightly lower than that. But, you know, a lot of those sales positions offer you the opportunity to earn commission. You're incentivized for hard work, for creativity, and for really doing a good job. A lot depends on the skill level and a lot depends on the chosen path that they want to go on. But I can also tell you there's a number of people that have come out of school gone to work for Minor League hockey team, minor League Baseball team. They may start out at 25 or $30,000. In some cases, they might start out at 0. But they get that all important experience that you can talk about, that you can put on your resume and then use to leverage that experience.
Guest Answer: I don't want to say it doesn't matter, but with a bachelor's or a master's degree, it's almost the same. But it kind of depends on which industry you're in, whether it's the prep level with k-12 or college or pros, and what you do with those organizations. I've been paid a whopping salary of about 800 for a season of coaching, and that was three months work. And so it wasn't very much my first athletic director job. I was only paid 19 grand for the entire year. My second one, I was paid 40. So yeah, it kind of depends. You know, the bigger the school or the beginning of the organization, or if it's a high level name, like if you're working for Cleveland browns, then you're probably going to get paid more if you have a bachelor's degree. Probably won't get paid as more than someone with a master's degree. But then again, that kind of depends. Degree in sport management.
Guest Answer: You can enter a Division I athletic department, be on the low end for 35 $40,000, and that can range from facilities to marketing to an office industry or at an entry level. Oftentimes, you need to work up the coaching tree, and so you may not get the coaching job that you want right out of college, but because of the coaching rigors and it's like a head coach and professional level that can be in hundreds of thousands of dollars plus.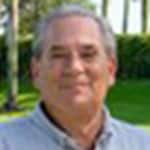 Neil S.
CEO, Sports Analytics
24 Years Experience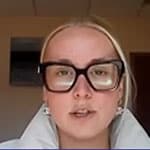 Abigail R.
Sports Partnership Strategist
3 Years Experience
Jonathan M.
Strategy Senior Asst., FanDuel
4 Years Experience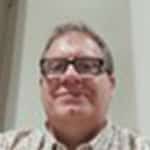 Ben D.
Sports Author & Teacher
13 Years Experience
Jon S.
Div 1 Basketball Coach
7 Years Experience
Best Online Sports Management Degree Programs
Sports management degree programs are offered at the Associate, Bachelors, Masters, PhD degree and Certificate levels. Offered in both campus and online formats, a degree in sports management prepares you for a wide array of careers on the business end of sports.