What is a Bachelor's Degree in Sports Management?
More Answers From Sports Management Professionals
Video Transcript
Host Question: What is a sports management bachelor's degree program like? What classes do you take and how long does it take? And what careers is just getting that bachelor's level degree opened you up to?
Guest Answer: When I did my bachelor's in sports management, it was about a good three years. And we had, you know, the foundations and sports management and the history we had to take operations management facility management facility and design law, contract law, sports psychology, just basically covering the bases of what you could get into type of thing. We even did sports, accounting and finance and that type of thing. And so there was a lot of math just with that, you can get entry level into a lot of sports jobs. Again, it would probably have to be bachelor's degree. It's almost like just the entry level unless somebody in some kind of organization where you can jump into a good paying job. One school that was working out, they liked that they had a sports management degree and they hired me just based on that, you know, as their athletic director, just based on the fact that I already had a bachelor's type of thing, it took about three years to do and I supplemented that I had a minor in business.
Guest Answer: And so that helped out to the bachelor's degree. That's going to be, again, your four year program. That's for a major, I think my minor I started I was able to get into it after a year and then you start taking your credits on top of your major in classes. In my experience with a bachelor's, it's going to be a lot of how business has evolved in the sports world and how it's become more technological. It's really trying to set you up for that job. Real life scenarios. They're not going to set you up for being the head coach of a Major League Soccer team in the area. Right they're going to set you up for how business has evolved into sports. And that's honestly probably the most useful part of the degree in terms of jobs. It will help you be set up for an internship out of college or in college. They really want to get your resume ready and your cover letter ready for those jobs to be posted and then for afterwards you can do anything with that degree. I think you could be at the very base level of operations and functions within an arena to higher levels where you're sitting inside with corporate doing more of the day to day analytics.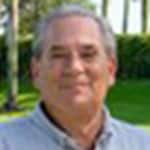 Neil S.
CEO, Sports Analytics
24 Years Experience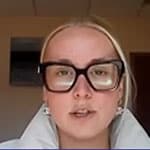 Abigail R.
Sports Partnership Strategist
3 Years Experience
Jonathan M.
Strategy Senior Asst., FanDuel
4 Years Experience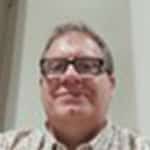 Ben D.
Sports Author & Teacher
13 Years Experience
Jon S.
Div 1 Basketball Coach
7 Years Experience
Best Online Sports Management Degree Programs
Sports management degree programs are offered at the Associate, Bachelors, Masters, PhD degree and Certificate levels. Offered in both campus and online formats, a degree in sports management prepares you for a wide array of careers on the business end of sports.