Are you happy with your choice of studying Sports Management?
More Answers From Sports Management Professionals
Video Transcript
Host Question: Are you happy overall with your choice to work in the sports industry?
Guest Answer: Yes, I came from outside of the sports industry and moved into the sports industry. I think that the best value that you're going to get is that you can really wake up every day and talk to people who have similar interests and values. But you do. And that was something I did not have before. And that's something that I really cherish and try not to take for granted. So overall, I'm having a great experience working in it. There are certain functions in it that are less interesting than others. I don't love the function that I work specifically in, but I do really love working in the sports industry.
Guest Answer: I can't tell you one year where I wasn't happy with my choice. I can't tell you one job situation where I was not happy with my choice at each step along the way. I had learned something new, something different, something that I can add to my toolbox. And frankly, I would have to say that when I went to sports, I went to the right place for me 26 years ago. I made a decision that I wanted to get into the sports business. And you know what? I have never, never looked back.
Guest Answer: Yes, I feel grateful every day that I met the people I did in college through my internships, after my internships, when I wanted to come back to the field 3 and 1/2 years later, I was welcomed with open arms. And that's just the heart of the industry. That's how people are. It really is a big family when you get into a niche market. So yeah, I don't regret it.
Guest Answer: 100% I'd do it all over again because I haven't always worked in a sports field. But if I wasn't in the sports field, I'd just wait to get back and always look for any kind of opportunity to get my foot in the door.
Guest Answer: I think generally, Yes. I mean, there are good days and frustrating days. I think that's in every industry. I've been very lucky to be at a level of a pretty high level of coaching without having played the sport at a high level. And that's on the strength of the relationships. And just my stick around. Like I was talking about earlier. If I had to do it again, I think I would sort of champion my own personal relationships more seriously and not always acquiesce to the work schedule. I don't know that I would sacrifice much more than that because I don't know if I would be here if I had so.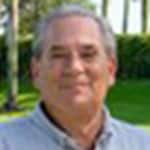 Neil S.
CEO, Sports Analytics
24 Years Experience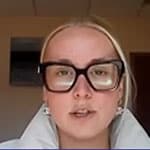 Abigail R.
Sports Partnership Strategist
3 Years Experience
Jonathan M.
Strategy Senior Asst., FanDuel
4 Years Experience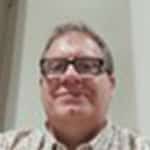 Ben D.
Sports Author & Teacher
13 Years Experience
Jon S.
Div 1 Basketball Coach
7 Years Experience
Best Online Sports Management Degree Programs
Sports management degree programs are offered at the Associate, Bachelors, Masters, PhD degree and Certificate levels. Offered in both campus and online formats, a degree in sports management prepares you for a wide array of careers on the business end of sports.