What types of degrees allow you to work in the Sport Management industry?
More Answers From Sports Management Professionals
Video Transcript
Host Question: What type of degree do you need to work in sports management? Does it have to specifically be a sports management degree or can something else work? And if something else could work, what would be some others that are really good entry paths into this industry?
Guest Answer: Well, the number of places that I've worked in sports, I've worked with a lot of people with all different backgrounds, actually, very few of them have had sports management degrees. There's only been a few people I've worked with in sports that have had degrees. A lot of them have had journalism backgrounds, law backgrounds, operations. Business is a big one. It doesn't have to be sports management. could be business or logistics, that type of thing. And so usually the business of sports is varied enough that if you don't have a sports management degree, it's not always a deal breaker.
Guest Answer: I really think that things like economics, mathematics, applied statistics are really good things as a major. And then you could do a sports business, minor sports management, sports marketing, or you can do the reverse. I will tell you, though, that most of the people that I have hired for interns are generally not sports management or sports marketing majors. They are economy economics, they are data analytics. And then they take sports as either a minor or they do a certificate program in the areas of sports management, sports marketing. It's not important necessarily to get a sports management major, but it is important to have it in your realm of experience because you want to understand the sports business.
Guest Answer: I received great advice when I was going through college, and thinking about applying for jobs. What employers want to see the most in this works for every industry, not just boards, is that you applied yourself for four years or five years or three years. Whatever it is, you applied yourself and continuously showed up because that is going to be who comes to work every day, right? So you don't have to have a sports management degree to get into sports, period. You know, you can opt into a minor versus a major, which was the route I took and you could just study something. Business or communications, I've actually seen that is a very common one, is communications coming into sports degrees. A lot of programs don't offer, a lot of schools don't offer sports management specific programs. So that passion for sports and an understanding of sports and even being a college athlete, that's when that really comes into play, because you understand the sports world.
Guest Answer: You just didn't study it necessarily. Morrison's sports management DegreeWorks by adding diversity of thought, and diversity of perspective and experience are important. So any degree, I think, applies. As long as you're hard working, you're interested, you have a passion for doing it again. If you're well connected and you're networking constantly and trying to make friends and relationships in the sporting world and your finance you can apply or marketing or even a law degree. We see all the time that some of the best compliance officers enter the sports world after having obtained a law degree.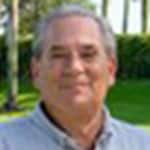 Neil S.
CEO, Sports Analytics
24 Years Experience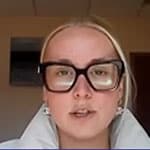 Abigail R.
Sports Partnership Strategist
3 Years Experience
Jonathan M.
Strategy Senior Asst., FanDuel
4 Years Experience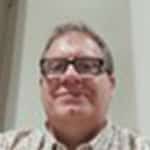 Ben D.
Sports Author & Teacher
13 Years Experience
Jon S.
Div 1 Basketball Coach
7 Years Experience
Best Online Sports Management Degree Programs
Sports management degree programs are offered at the Associate, Bachelors, Masters, PhD degree and Certificate levels. Offered in both campus and online formats, a degree in sports management prepares you for a wide array of careers on the business end of sports.