Sports Management Careers
More Answers From Sports Management Professionals
Did You Know?
Sports management careers are projected to grow 10 percent from 2020 to 2030.
Step 1
Pre-Requisites

High school diploma or GED.
Step 2
Earn a Degree

Earn a Certificate, Associates or Bachelors in Medical Billing and Coding.
Step 3
Certification

Obtain optional certification with the AAPC or PAHCS.
Step 4
Seek employment

Salary range, $44,010 – $115,160 (BLS 2020).
Sports Management Career Overview
What Can You Do With A Sports Management Degree?
Sports management is a broad field that prepared you for a wide array of careers relating to the business side of sports. In addition to positions within a sports organization, here are a few specific careers that a sports management degree is well suited for:
Sports Agent: Average salary of $102,270 per year. This career involves representing professional athletes and negotiating contracts on their behalf.
Athletic Director: Earn an average salary of $98,810 per year. This position involves managing the athletic programs and facilities of a school or university.
Event Coordinator: Average salary of $51,560 per year. This career involves planning and coordinating sports events such as tournaments and competitions.
Sports Marketing Manager: Earn an average salary of $135,900 per year. This career involves promoting sports teams, events, and products through various marketing channels.
Sports Information Director: Average salary of $53,610 per year. This position involves managing and disseminating information about sports teams and events to the media and the public.
Sports Facility Manager: Average salary of $98,890 per year. This career involves managing the daily operations of sports facilities such as stadiums and arenas.
Sports Journalist: Average annual salary of $49,300. This career involves reporting on sports events and news for various media outlets such as newspapers, television, and online publications.
Sports Scout: Average salary of $70,960 per year. This position involves evaluating and recruiting potential athletes for sports teams.
Sports Team Manager: Earn an average annual salary of $79,150 per year. This career involves overseeing the day-to-day operations of a sports team, including managing finances, personnel, and logistics.
Sponsorship Manager: Average salary of $118,430 per year. This career involves lining up and managing sponsors for a team, club, venue or athlete.
Sports Analytics Analyst: Average salary of $83,710 per year. This career involves producing an analyzing data to give a team, club, venue or athlete an edge in competition.
Sports Lawyer: Average annual salary of $148,910. This career involves providing legal advice and representation to individuals and organizations in the sports industry, such as athletes, teams, and leagues.
Kinesiology and sports science are two degrees with a great deal of overlap with sports management. These tend to prepare students for careers more oriented towards the actual performance or sports side of a team's organization, however, because so much overlaps exists, students often use these degrees interchangeably. Here are some careers for which sports science and kinesiology best prepare you for:
Athletic Trainer: This career involves preventing, diagnosing, and treating injuries related to physical activity.
Exercise Physiologist: This career involves designing and implementing exercise programs to improve physical performance and health.
Physical Therapist: This position involves helping individuals recover from injuries and illnesses through the use of therapeutic exercises and techniques.
Fitness Instructor/Personal Trainer: This career involves designing and leading exercise programs for individuals or groups.
Sports Coach: This position involves teaching and coaching athletes to improve their performance and skills.
Occupational Therapist: This career involves helping individuals perform everyday activities and tasks through the use of therapeutic exercises and techniques.
Biomechanist: This career involves studying the mechanics of movement and how it relates to athletic performance and injury prevention.
Sports Medicine Physician: This position involves diagnosing and treating injuries and illnesses related to physical activity.
Strength and Conditioning Coach: This career involves designing and implementing strength and conditioning programs to improve athletic performance.
Researcher/Professor: This position involves conducting research on topics related to human movement, physical activity, and health, and teaching these concepts to students.
What Is The Employment Outlook For Sports Management Professionals?
The sports industry is growing rapidly, and as a result there is a growing demand for professionals with expertise in sports management. According to the US BLS, employment of sports management professionals is expected to grow 13% from 2020 to 2030, faster than the average for all occupations (BLS).
This growth is expected to be driven by increased demand for sports events, sports teams, fitness and recreation services, as well as the increasing specialization of service providers to the sports industry as teams, franchises and leagues compete with one another. Specifically, growth is expected to be driven by:
As the sports industry grows, so too does the demand for skilled sports agents and managers who can help athletes and sports organizations navigate the complex business and legal landscape of professional and amateur sports. This includes things like negotiating contracts, managing finances, and developing marketing strategies to promote athletes and teams.
In addition, as the popularity of sports grows, so too does the demand for sports programming and related merchandise. This creates new opportunities for sports managers to help athletes and teams capitalize on their popularity and reach new audiences.
Finally, increasingly teams and leagues are relying on analytics and data-driven decision-making. This is creating new career opportunities for sports management professionals with strong analytical skills. As sports organizations seek to gain a competitive edge by analyzing data on player performance, fan behavior, and other key metrics, they will increasingly rely on people with sports management degrees who can help them to act on this data.
Specific careers within sports management, however, may have different employment outlooks. For example, jobs in sports marketing, public relations, and legal representation for athletes such as sports agents are expected to grow faster than average, meanwhile jobs in coaching and scouting are expected to grow a dramatic 20% over the next decade. Regardless of growth however, it is important to emphasize that competition for jobs in the sports industry can be high, particularly for leadership positions within professional teams or major sports organizations.
Where Do Sports Management Careers Exist?
Sports management careers exist in all 50 states and territories in the US, as there are sports organizations and businesses throughout the country. Certain states and regions, however, may offer more opportunities for sports management careers due to the presence of multiple professional sports teams, major college athletic programs, or large sports events or venues.
Specifically, states that are known for having a strong sports industry and thus more opportunities for sports management careers include California, Texas, New York, which are each home to several professional sports teams, major college sports programs, and destination sports venues, and Florida and Massachusetts, home to several professional sports teams, major athletic programs, and recurring annual sports events.
The chart above shows the employment of sports agents in the United States. While every state has a good number of sports agents, careers are concentrated in California, Nevada, Texas, Florida, Maryland and New York.
Who Are Major Sports Management Employers?
The sports management industry is fairly diversified in terms of types employers, which gives sports management students a fairly broad range of careers they can enter into. The five largest types of employers are:
Video and Motion Picture: 147,380 jobs.
Advertising and Public Relations (including sports information management): 112,730 jobs.
Radio and Television Broadcasting: 112,310 jobs
Colleges, Universities and Professional Schools (including athletic departments): 102,240
Newspaper, Periodical, Book and Directory (including print journalists): 79,150 jobs.
Do I Need a Sports Management Degree to Work in Sports?
In short, no. A sports management degree was developed to give students a solid foundation before working in professional sports. Before sports management degrees, those working professional sports on the business end had degrees in business, communications, writing, and often went on to law school. Working in sports management is very much a hands-on activity of trial and error. It's all about learning as you go. A sports management degree is fantastic for networking opportunities for students. Professors, organizations at schools, and other students can help you land internships, which are crucial for working in sports management. Seldom does someone enter the world of professional sports without any experience. Keep in mind this is an industry where you will work your way from the bottom up. You may start out in the front office getting coffee and making copies. That is common, but with internships prior to graduation, you will hopefully have enough contacts to interview for a position with an organization.
How Do I Find an Internship for a Sports Management Degree Program?
Finding an internship on your own may be required by your sports management degree program, or you may want one to help land your first job. Internships give you the opportunity to explore various facets of the professional sports world. Often what students think one job might entail ends up being something very different. Internships also help you meet people and learn how to network.
To find an internship, you can start by exploring sports internship programs online. Specifically, you can check a team's site for human resources contact information. Send your resume along with a tailored cover letter that explains why you're interested in interning with that particular sports organization. Remember to be genuine in your cover letter and keep it fairly short and to the point. Human resources see dozens of resumes in a single day, and it's imperative to make an impact while remaining concise. While we don't promote pestering HR, a follow-up phone call or email is suitable if you do not hear back from an organization. Sometimes persistence pays off, and a follow-up can land you an interview or cause someone to give your resume a second look.
What Our Experts Say About Sports Management Programs
I've been a fan of sports since I can remember. A friend suggested to me 'if you are really interested in sports and want to do something with that in your life, then you should study Sports Management'. I thought, I can't think of anything more fun than being able to do sports for the rest of my life.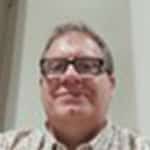 What I love about working in the sports industry, is that no matter what work you are doing, there's always the bigger picture that you are working to help people really enjoy sports. And knowing that at the end of the day, no matter what work you are doing, that's what the output that you are working towards, is really inspiring.
There's no better culture than working in an arena or a stadium. And a lot of times when you get a degree in Sports Management and you go work in the fields, you are gonna be actually at the location of where games are held. And that creates a sort of buzz that is just everywhere. You feel it. Everybody is excited to be showing up to work.