What are the highest paying fields in Sports Management?
More Answers From Sports Management Professionals
Video Transcript
Host Question: What are the highest paying fields or types of places for someone to work within the sports industry? What are some of them that stand out as if you're looking to make the most in this industry? These are the fields. These are the places that would pay the highest.
Guest Answer: If you want to maximize earnings in the sports industry, I would say areas within the sports industry that would be best to enter would be more on the analytical side or on the tech side or both start UPS within the sports industry that are focused on analytics for a player performance. The sports betting side has been a booming industry. They tend to pay on the higher end of the range relative to certain specific teams. I would say both the tech side as well as the analytics side would be the places to maximize earnings, especially earlier on in your career.
Guest Answer: If you can get a job in a league, I think that's a great place to start. The interesting thing is a lot of people that start there don't stay there. What I find when I talk to people with leagues or when I talk with wages, that many of the people that there are not there as their first job. They're there as their second, third or fourth job because what they were able to do is gain experience somewhere else. If you're really good at analytics, a great place to go is the financial world. There's an awful lot of opportunities where you can get the kind of experience you need and then leverage that experience to lead to a team into that area. There's so many opportunities also right now at Brands. Brands are all looking for that magic bullet or that magic piece of data.
Guest Answer: I think one of the most relevant revenue generators right now would be, you know, television contracts surrounding a lead Division I athletics. And so I know that the schools that benefit from that right now are a lot of power. Five conferences. So any coaching role at a Power 5 conference against stipend due to the massive television contracts? I guess we have ESPN and Fox Sports and CBS and so on. And all of that, and that trickles down to a great extent to the coaching contracts and successful years and years guaranteed.
Guest Answer: I think something that people don't actively think about as they're pursuing their degree is agency versus team. So if you go over to the agency side where you're representing on behalf of a player or players, that is going to be your highest pay. Next to that, I would say any job within the field that gets commission. A lot of times your salary is going to be lower, but the commission potential is a lot higher. In this case, I am referencing sales within a team side. But if you're good at sales, it's in your passion about sports. It's a great place to be.
Guest Answer: Honestly, it's kind of word of mouth and who. You know, type of thing with I guess with any industry trying to get into professional sports is extremely difficult. So of course, that's where a lot of, you know, hungry young sports managers out of college want to get into. Usually, if they can get an internship with a professional sports organization, that's the start and they kind of work their way up there. But I've seen plenty through the years where, you know, people working in facilities even can get over 100 a year working with professional sports organizations or college organizations. Athletic directors at the college level. Again, it depends if it's Division III there. OK but if it's division one, they could be paid close to a million a year. Coaches, it's the same thing of as an either/or Division III. So again, it's just kind of depends where are you working? What level are you working, what you get and what kind of compensation you get. Like I said, I've had the spectrum of very low paying to I'm not doing too bad.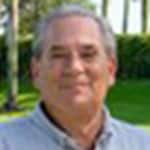 Neil S.
CEO, Sports Analytics
24 Years Experience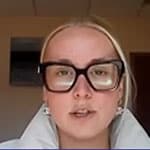 Abigail R.
Sports Partnership Strategist
3 Years Experience
Jonathan M.
Strategy Senior Asst., FanDuel
4 Years Experience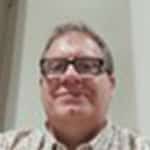 Ben D.
Sports Author & Teacher
13 Years Experience
Jon S.
Div 1 Basketball Coach
7 Years Experience
Best Online Sports Management Degree Programs
Sports management degree programs are offered at the Associate, Bachelors, Masters, PhD degree and Certificate levels. Offered in both campus and online formats, a degree in sports management prepares you for a wide array of careers on the business end of sports.