What was the hardest class of your Sports Management program?
More Answers From Sports Management Professionals
Video Transcript
Host Question: What was the hardest class you had to take during your sports management degree program?
Guest Answer: I think it was an operations class that I got to see, and I was angry because I thought, man, I mean, get A's and B's and I got a C. I can't remember again because like I said, that was probably like 1995 and I can't remember why I think I didn't do well on the paper and a test or something. And then when I was doing my master's, we had to take a lot of research and writing. And so research at the master's levels a little bit more, you know, intense and detailed and specific and have what they want you to do. So I know that I was always grumbling because I'm like, now I have to do research. I don't want to do sports management. But as far as I know, pretty much every master's program, they require research and writing. So you just have to do it whether you like it or not.
Guest Answer: One of the tougher classes I took was I don't remember what it was called, but it was a class that went into laws that have been put up by Title IX surrounding sports Title IX as an example. And it really dug into the original scenarios and what happened and what put that law into action or what even brought it up in the first place. That's it. It's tough to go through. You're having to recognize that you don't understand everybody and maybe you're not the minority that you thought you were. I don't even know how to phrase that properly, but it's tough to listen to when you're going back in time and thinking about rights that were taken away to play sports, which is heavily known to be accessible to everybody. It brings people together. It's not meant to push people out. So maybe it wasn't hard academically, but it's hard emotionally to go through some of that.
Guest Answer: I it was very difficult just because we were getting back from road trips late at night and we were fortunate that to charter back road trips and normally we were getting back on to 8:00 AM and that's six or 7:00 form came quickly. So it was more it was difficult because of the circumstance and I'm not naturally a, you know, whatever side of the brain that requires more effort to work on the side. But there was a lot of reading and sort of trying to marry the two worlds of sports and finance, and I've never really seen that perspective. So there were some factors that made that one particularly challenging, I guess.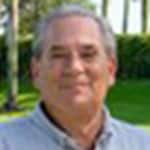 Neil S.
CEO, Sports Analytics
24 Years Experience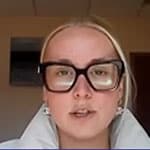 Abigail R.
Sports Partnership Strategist
3 Years Experience
Jonathan M.
Strategy Senior Asst., FanDuel
4 Years Experience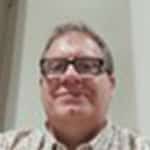 Ben D.
Sports Author & Teacher
13 Years Experience
Jon S.
Div 1 Basketball Coach
7 Years Experience
Best Online Sports Management Degree Programs
Sports management degree programs are offered at the Associate, Bachelors, Masters, PhD degree and Certificate levels. Offered in both campus and online formats, a degree in sports management prepares you for a wide array of careers on the business end of sports.