What career paths are available with a degree in Sports Management?
More Answers From Sports Management Professionals
Video Transcript
Host Question: What can you do with a sports management degree? There are obviously a ton of different career paths within the field, but could you outline just a few of the different places you could go with a sports management degree?
Guest Answer: It is a broad question because if you think about working for a sports management company, an ownership group, what have you, it's a business. So you have your finance department, your marketing, your partnership, your ticket sales, you have your c-suite, they have assistants. There is everything under the sun. For me, I went into partnership and marketing. That kind of includes media sales as well. But even within that small group, there's delineation between activation, which is where you're actually putting together in the game day. Certain elements that fans get to use or see. You also have your sales division, which is a different area you could go into. That's very fun where you're working to form relationships with new partners, existing partners. Maybe you come in, want to be in sales and you really want this partner, but you've already burned the bridge with them. How can we get them back? Those are a couple examples. I had a finance major, so the finance division here is very interesting to me, finance and accounting, because as you're looking at where all the money is being spent and sorted throughout a very large enterprise.
Guest Answer: You can go into administration, you can ask to go into coaching. You can go into writing, know about different sports and people, coaches, histories of teams, histories of players and all that kind of stuff go into law advertising, marketing, sales, ticket sales consultant even might have said athletic director, you can do facilities, you know, all those sports teams, they have to play somewhere. So if they have competent facilities managers that can do that, operations managers and those facilities, people that are good in contracts, it's varied. It's, it, it's a lot.
Guest Answer: I'll speak generally first. I think that, you know, when you're in a classroom with 20 to 30 students pursuing the same management careers, I think those relationships will sort of guide which path her career can go. And where are your professors and your colleagues see where they end up and where they can help you end the conversations and pique your interest and so on. But certainly coaching has been the Avenue for me and I am blessed to have been coaching now for 14 years or so. Sports administration in the College World from athletic director to compliance of facilities marketing. I mean, it's similar in the business world that whatever your talent or wherever your interest in interest lies, there is sort of a place and a collegiate athletic department and a finance and reconciliations and things like that. I have friends that work at the Pro level of sport and I know that many of them cites management and graduate assistant champs. You can look back and see that the relationships they built while they were in their sports management graduate program, that sort of would set them on a path.
Guest Answer: With a sports management degree. There's a lot of industries in sports that you could enter. You could enter from the sports betting side, the media distribution side, the analytics side, or working for a team in operations. There's a lot of different pathways, and I think that a lot of that coursework and a lot of the information and the people that you hear from or that you'll meet are very helpful in terms of entering those different career paths.
Guest Answer: Most of these students do not understand where the opportunities really exist to get a job in sports. They all want to go to work for the New York Mets or the New York Yankees. And you and I both know that that's just not in the cards. Right out of school, for instance. Many of them have never thought about the sports travel category as a place to start or a management and event creation as a place to start, or, you know, another great place in sales. Sales for a brand. Another wonderful place to start. Sports gambling is another wonderful category where a lot of students can get their start utilizing the skills that they have, the things that they've learned, and also maybe their natural ability to communicate and to present and utilize their personality. So I would say to everyone, broaden your horizons, broaden your scope. There's just so many ways that a student coming out of school can get that first job in sport and get that foothold and that first niche on their resumé. And then they can really take off from there.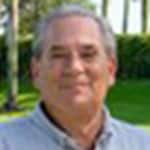 Neil S.
CEO, Sports Analytics
24 Years Experience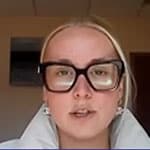 Abigail R.
Sports Partnership Strategist
3 Years Experience
Jonathan M.
Strategy Senior Asst., FanDuel
4 Years Experience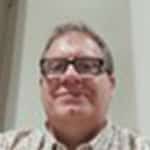 Ben D.
Sports Author & Teacher
13 Years Experience
Jon S.
Div 1 Basketball Coach
7 Years Experience
Best Online Sports Management Degree Programs
Sports management degree programs are offered at the Associate, Bachelors, Masters, PhD degree and Certificate levels. Offered in both campus and online formats, a degree in sports management prepares you for a wide array of careers on the business end of sports.