Pros and Cons Of an Online Sports Management Degree
More Answers From Sports Management Professionals
Video Transcript
Host Question: Do you think there are advantages or disadvantages to getting a sports management degree online? Is there anything advantage, disadvantage wise, specific to this type of work that online education would bring?
Guest Answer: A disadvantage for an online degree would be that there's no real work experience or not or like networking that goes on usually with an online degree of being able to form connections and learn from people who work within the industry about what their experience has been like. I think some advantages to an online degree you would get a lot of exposure to a broad range of functions in companies within the sports industry and how they work. That's typically what I think a lot of the coursework that I've seen in the sports industry has been really good at and you could actually turn that advantage into to compensate for the disadvantage. And then you can go seek out opportunities based on the online coursework that you've had as a potential advantage as well.
Guest Answer: I think that a lot of schools and a lot of professors, a lot of faculty have really done the best job humanly possible given the situation we've been in since 2020. It's 2023. We're just getting out of what I like to call the post-pandemic hangover. Things are getting back to normal, but I think in sports in particular, face to face is really where it's at. Being able to exchange ideas, exchange opinions, exchange methodologies and how you go about solving a problem. One person's understanding of, let's say, BMI or, you know, diversity and inclusion might be different than the other person. And I think being in person just stimulates more conversation and more conversation is always good.
Guest Answer: That's how I got my masters in sports management was 100% online and that was in the late 90s. And I finished that in May of 2000. I would say the advantages was I was able to work in the industry and even just work period and make sure to pay the Bills while I was studying. The disadvantages of it is my goodness, I could easily procrastinate and not do my work. In fact, there was a couple of classes I remember I had to pay a continuation fee at least a couple of different times because they slacked off basically just to continue doing that and not lose what I had already done to that point. It produces the same type of thing as if you're at a bricks and mortar place, though you can still get the same type of jobs and people don't really look at you cross-eyed because it's online versus, you know, in person or bricks and mortar type of thing.
Guest Answer: So in my experience, a lot of the projects in sports management, you're working with teams. A lot of the classes involve teamwork, and it's tough to get engaged and excited about putting together a project that maybe you weren't excited for at first. When you're not in person with a team actively collaborating, everybody's had that feeling where they're working on something on Zoom and everyone's on you and nobody will just say the first word or nobody will laugh. It's tough. If you're coming into sports management with not a huge background in traditional sports, it's really nice to pick other people's brain and sometimes it's a little bit intimidating to do that online. That would probably be the biggest downside. I'd say the upside is it's accessible to have something online, and that's really what we want. Sports is meant to be a place that is of access to everybody.
Guest Answer: An online forum is disadvantageous just because you don't get that connectivity with your classmates necessarily into work life events and get to have the networking opportunities and to really sort of experiment with the various internships, ex traineeships potentially that you would get from going on in person and being able to network in an in-person environment. I actually in my second year of my grad program, I had to take another job in the Northeast. And so I did my last year of graduate school online and I just I didn't feel like I was quite a part of the program like I did in my first. I'd actually miss the long nights, the going to class and the events after class and being able to speak with them after class and things like that. I felt much less engaged as a member of the community.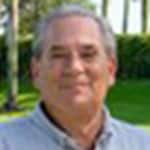 Neil S.
CEO, Sports Analytics
24 Years Experience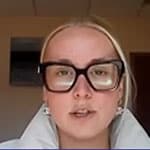 Abigail R.
Sports Partnership Strategist
3 Years Experience
Jonathan M.
Strategy Senior Asst., FanDuel
4 Years Experience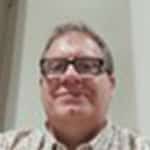 Ben D.
Sports Author & Teacher
13 Years Experience
Jon S.
Div 1 Basketball Coach
7 Years Experience
Best Online Sports Management Degree Programs
Sports management degree programs are offered at the Associate, Bachelors, Masters, PhD degree and Certificate levels. Offered in both campus and online formats, a degree in sports management prepares you for a wide array of careers on the business end of sports.