How it works: Getting an internship in Sports Management
More Answers From Sports Management Professionals
Video Transcript
Host Question: What's the process of getting an internship in the sports management world, and are internships a vital step?
Guest Answer: For me, it was vital. I honestly, the college that I was studying at, I just started working for the sports information department and that's kind of how I got my foot in the door. I started writing for them and working with the media and putting together media guides, writing for media guys and stuff like that. And so, yeah, that's one thing I suggested. The people that want to get into sports is look for doing an internship and sometimes those are advertised. You can do look through a deed or a different kind of sports job network sites that are out there. But a lot of times it's just if you're in college just looking around campus, trying to find an end and usually those people can help get you to your next step. Internships are usually the way to go, and the more experience that you get in the field that you want to get into in sports management, the better that is.
Guest Answer: Internships are a very vital part, and in fact, there are lots of internships out there. We had internships with my company and we've been very lucky that a number of the students that have worked for me as interns have gotten wonderful jobs. After that one got a job at the San Francisco Giants. One got a job with one of the leading sports management or sports marketing companies. Internships are super important. I cannot stress them enough. But the other thing that I can't stress enough is that leverage and utilize your relationships. Don't be shy about asking your mother, your father, your cousins, your uncles, your aunt. They know anybody in the sports business and then leverage that relationship. Don't be shy. Learn how to engage with people that you don't necessarily know.
Guest Answer: An internship is definitely very helpful in terms of getting into the sports industry. Companies in this industry really want to see prior sports experiences. They know that internships are a great way to be able to get that exposure, and it'll also be able to help any student who's looking to get that degree, find out what niche or what function within the sports industry that they want to go and pursue further.
Guest Answer: It's a good question because a lot of degree programs for sports management will actually require an internship to graduate. That being said, I was very fortunate because my program helped you get internships, so they helped you build your cover letter, build your resume to be really what people are looking for. In my case, being a student athlete is something that's really heavily valued when you go into the process of getting an internship, because as a lot of people know, you put in a lot of hours to these jobs. So they want to see that you have the dedication, you have the grit and determination.
Guest Answer: I think internships for volunteering are a great way to and I think being resilient and there's a fine line between resilience and persistence and began the way when I was just getting started as an undergrad, I think I just didn't I just didn't go away. So even after I graduated, I just sort of stuck around and kept showing up. And I volunteer for I don't know that's one thing there. Rebounding and passing and just running around everywhere that they would send me. And I was just processing that way. I think internship, volunteering, special entrance or class credit or from a very modest wage can definitely show interest and like a love for whatever that sport is or whatever the role is.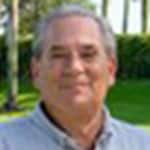 Neil S.
CEO, Sports Analytics
24 Years Experience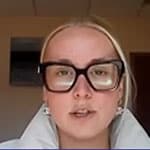 Abigail R.
Sports Partnership Strategist
3 Years Experience
Jonathan M.
Strategy Senior Asst., FanDuel
4 Years Experience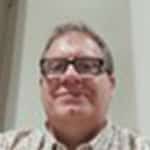 Ben D.
Sports Author & Teacher
13 Years Experience
Jon S.
Div 1 Basketball Coach
7 Years Experience
Best Online Sports Management Degree Programs
Sports management degree programs are offered at the Associate, Bachelors, Masters, PhD degree and Certificate levels. Offered in both campus and online formats, a degree in sports management prepares you for a wide array of careers on the business end of sports.