What is something you do NOT love about working in Sports Management?
More Answers From Sports Management Professionals
Video Transcript
Host Question: What is something you don't love about interacting with the sports management world?
Guest Answer: The biggest thing that I don't love is that there is so much to kind of deal with. And so much to take in, in terms of information, in terms of knowledge, in terms of data. There's just so much. And sometimes when you have so much, it becomes difficult to parse out what's important. And what is it? Figure out what's important. And then what isn't important. And that way, it'll help you sift through the noise and just kind of focus on the data that give you the facts you need.
Guest Answer: Sometimes at the hours can be quite long. Games are played on holidays, weekends and big sporting events sometimes are on days where the rest of the country has off. And you don't. I would say that's one piece. And then the second piece is, especially at the entry level, that the pay is not always maybe comparable to what they are in other industries in the economy.
Guest Answer: Probably the best answer is that as you first transition from school to a sports management job, a lot of times that starts with a full time internship, unpaid or paid. So the barriers to entry, if you will, are a little tough sometimes and you really have to get your foot in the door and keep it there. In my case, I did take a break after my internship in college before coming back to the sports world and sports jobs. So I was lucky to get back in and I think that can be viewed as a pro or con. Barriers to entry are high.
Guest Answer: The schedule makes it tough in pursuit of relationships with people who maybe don't understand the world or hadn't been athletes or sports administrators themselves. It's a difficult lifestyle to understand that you would never.
Guest Answer: I guess drawbacks is when people complain, especially in my role previously as athletic director or people complain about decisions I made, but I got used to the fact that, you know, that's just life. You know, the old saying that you can't please all the people all the time. So I kind of got over that. I had to let a coach go once because of conflict of interest. And so that wasn't very fun. But again, that's kind of part of the job and you just have to learn to accept it and move on. So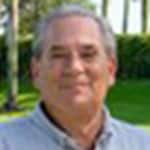 Neil S.
CEO, Sports Analytics
24 Years Experience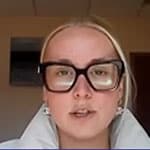 Abigail R.
Sports Partnership Strategist
3 Years Experience
Jonathan M.
Strategy Senior Asst., FanDuel
4 Years Experience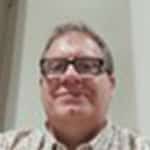 Ben D.
Sports Author & Teacher
13 Years Experience
Jon S.
Div 1 Basketball Coach
7 Years Experience
Best Online Sports Management Degree Programs
Sports management degree programs are offered at the Associate, Bachelors, Masters, PhD degree and Certificate levels. Offered in both campus and online formats, a degree in sports management prepares you for a wide array of careers on the business end of sports.